TearScience® LipiScan® Dynamic Meibomian Imager
TearScience® LipiScan® Dynamic Meibomian Imager
TearScience® LipiScan® Dynamic Meibomian Imager
To order this product, please contact your sales rep.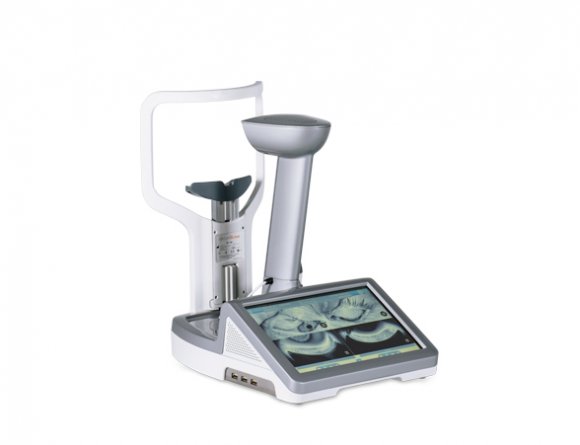 A dedicated HD meibomian gland imager designed for efficiency and versatility.
With a small footprint and user-friendly design, the TearScience® LipiScan® with Dynamic Meibomian Imaging (DMI) was designed to make high-definition meibography accessible for any practice.1
The durable yet lightweight device was designed for workflow maximization and easy integration into busy practices. Both lower eyelids can be imaged in about a minute.1
How TearScience® LipiScan® Works1
Workflow maximization with fast capture of meibomian gland images
Small footprint and lightweight (10 kg) for optimal versatility
Fast and intuitive operation for seamless integration into routine workups
Renders high-definition image of meibomian gland structure
Option to export images in various formats
Dynamic Meibomian Imaging1
MEIBOMIAN GLANDS IN HIGH DEFINITION1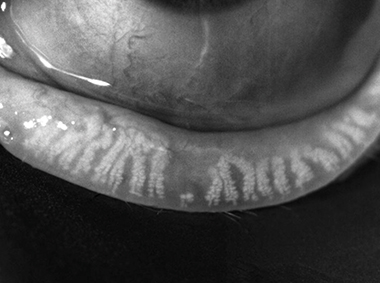 Dynamic Illumination
Surface lighting originates from multiple light sources to minimize reflection.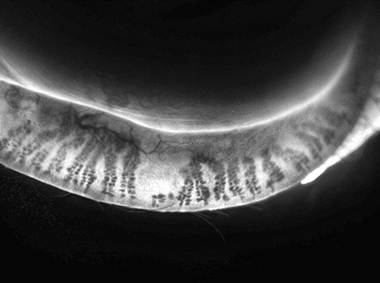 Adaptive Transillumination
Changes to the light intensity across the surface of the illuminator compensate for the lid thickness variations between patients.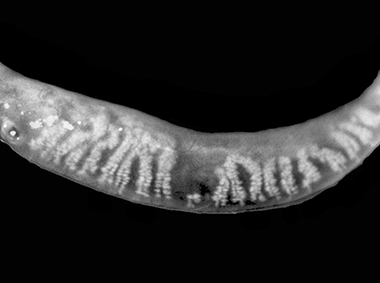 Dual-Mode DMI
A combination of Dynamic Illumination and Adaptive Transillumination offers an enhanced view of meibomian gland structure.
TearScience® LipiScan® Advantages
Quickly image both lower lids in about 60 seconds1
Light weight; small footprint
Feature Comparison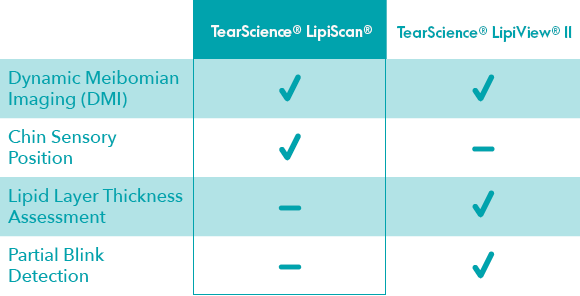 REFERENCE
1. TearScience® LipiScan® - IfU - 013075-ENG, Rev. E, Sep. 2020. REF2021TS4011.
© Johnson & Johnson Surgical Vision, Inc. 2022.
For healthcare professionals only. Please reference the Instructions for Use for a complete list of Indications and Important Safety Information and contact our specialists in case of any question.
PP2022TS4014