TearScience® LipiFlow® Thermal Pulsation System
TearScience® LipiFlow® Thermal Pulsation System
TearScience® LipiFlow® Thermal Pulsation System
To order this product, please contact your sales rep.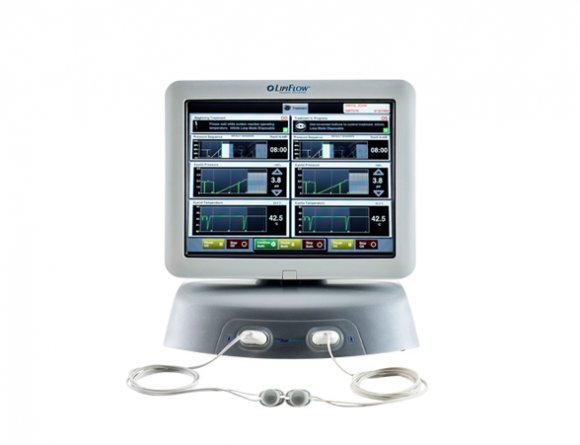 Designed to Improve Gland Function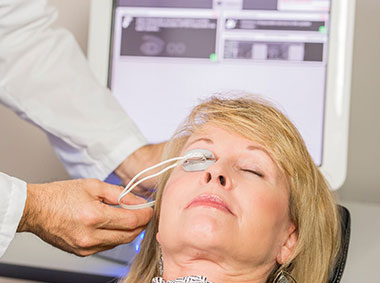 The TearScience® LipiFlow® System is cleared for the treatment of Meibomian Gland Dysfunction (MGD), consists of a console and a single-use sterile device, known as the Activator, and has a drug-free mechanism of action. Eye care professionals use the TearScience® LipiFlow® System to treat MGD patients in-office with confidence and efficiency.1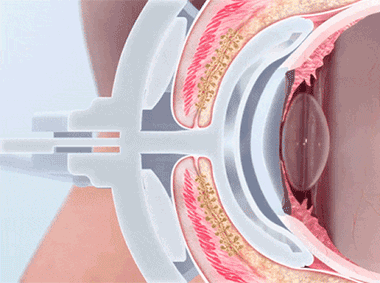 The TearScience® LipiFlow® System represents more than 10 years of dedicated research and is protected by more than 30 patents. A phased pressure profile with adaptive force equalization and proximal-to-distal peristaltic motion evacuates gland contents as the inner lid is gently heated.1
How the TearScience® LipiFlow® System Works
The procedure centers around the breakthrough Vectored Thermal Pulse Technology™(VTP)3
After an initial anesthetic drop, no drugs are required for the procedure1
The TearScience® LipiFlow® System system safely delivers therapeutic energies to the meibomian glands while protecting the delicate structures of the patient's eye5
As a result, the obstructed meibum is liquefied and pushed up and out of the gland orifices1,5
Contoured design vaults the cornea and protects the eye1
Heat and pressure are regulated with redundant sensors1
Did You Know?
In one study, up to 86% of dry eye patients had signs of MGD2
LipiFlow® has been shown to increase gland secretion threefold, on average, with just one treatment3
Safety and long-term effectiveness have been demonstrated in peer-reviewed studies3,4,5
LipiFlow® installations are evenly divided between ophthalmology and optometry clinics
Capital and procedure disposable prices have been reduced by up to 50% to make the LipiFlow® system more accessible.
LipiFlow® is available in more than 850 practice locations in the United States and Canada as of October 2017
The Science Behind LipiFlow®1
VTP uniquely applies heat and peristaltic motion to the eyelid to remove gland obstructions and stagnant gland content.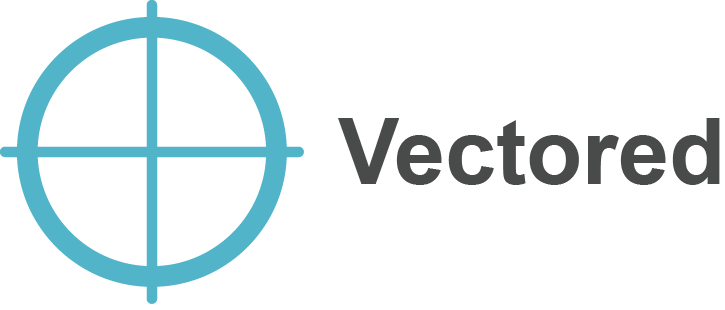 A vaulted design protects the cornea while multi-point sensors monitor and regulate heat and pressure throughout the treatment. This maximizes results and minimizes discomfort. Along with force equalization, the eye is protected from heat and pressure while a nominal therapeutic temperature of 42.5 degrees Celsius is applied directly to the inner eyelid where the glands are located, while protecting the eyelid or delicate structures of the globe.


Proprietary heating technology ensures precise temperature regulation with continuous feedback and consistent heat application to the meibomian glands. The insulated and vaulted design of the Activator protects the cornea from unsafe temperatures.

Intelligent pressure feedback loop sends pulsed sequences to expel blockages and stagnant material from the gland. The custom pressure sequence maximizes gland clearing while device design protects the eye from unnecessary intraocular pressure.
The LipiFlow Activator1

Vaulted Cornea Shield
Insulation protects the cornea from exceeding a safe 39.5 degrees Celsius1,6, while an intelligent pressure feedback loop sends pulsed sequences to expel blockage and stagnant material from the gland. The vaulted design protects the delicate structures of the eye from both heat and pressure.
Inflation Technology
Pressure sensors in the console ensure the application of safe levels of pressure.
Lid Warmer
Multiple redundant sensors within the lid warmer protect against unsafe temperatures.
REFERENCES
1. TearScience® LipiFlow® - IfU - 011390-INT, Rev. D, Sep 2020. REF2021TS4012.
2. Lemp, M. A., Crews, L. A., Bron, A. J., Foulks, G. N., & Sullivan, B. D. (2012). Distribution of Aqueous-Deficient and Evaporative Dry Eye in a Clinic-Based Patient Cohort. Cornea, 31(5), 472-478. doi:10.1097/ico.0b013e318225415a. REF2019OTH4479.
3. Blackie CA, Coleman CA, Holland EJ. The sustained effect (12 months) of a single-dose vectored thermal pulsation procedure for meibomian gland dysfunction and evaporative dry eye. Clin Ophthal. 2016;10:1385-1396. REF2018TS4059.
4. Lane SS, DuBiner HB, Epstein RJ, et al. A new system, the LipiFlow, for the treatment of meibomian gland dysfunction. Cornea. 2012; 31(4): 396. REF2017OTH0234.
5. Blackie C, Carlson AN, Korb DR. Treatment for meibomian gland dysfunction and dry eye symptoms with a single-dose vectored thermal pulsation: a review. Current Opinion in Ophth almology. 2015; 26(4):306-13. REF2018TS4010.
6. Epstein AB - LipiFlow vs iLux Patient Acceptance and Comfort Study - Clinical Trial 2020. REF2022TS4016.
© Johnson & Johnson Surgical Vision, Inc. 2022.
For healthcare professionals only. Please reference the Instructions for Use for a complete list of Indications and Important Safety Information and contact our specialists in case of any question.
PP2022TS4014